Member of the Month
Zhao Weimo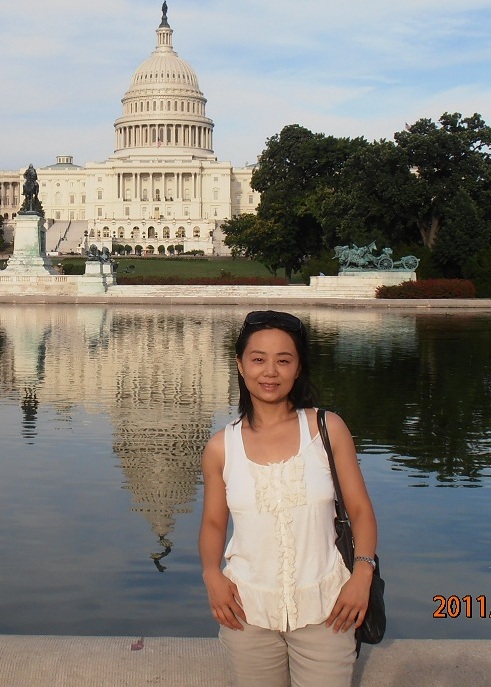 Weimo Zhao, who comes from Shanghai, China, grew up in China's historical city, Xi'an. She received her Bachelors degree at the Xi'an Foreign Language University of China with Japanese Language & International Trade as a major. Currently she is a student that is studying English at Des Moines Area Community College, Des Moines, Iowa, USA.
She used to work for the Japanese company for more than 10 years and had lots of occupational experience in some famous global corporations, such as FUJITSU and AGC. Although she is already fluent in the Japanese language, she still wants to keep studying, and is challenged to learn and conquer the English language while studying every day. She hopes to be trilingual in the future and contribute to the furtherance of open communication among Chinese, Americans, and Japanese.
Daily she very much loves sports and exercises in Yoga, badminton, and running regularly. Jogging around Gray's Lake Park in Des Moines during good weather is her favorite activity. She also wants to invite everybody to join her badminton playing group every Sunday and want to make new friends through these healthy activities. She said that the longer she lives in Des Moines the more she likes this city. She wants to bring her son to Des Moines someday and let him realize the diverse cultures and civilizations of the world.